Drive book­marks is a Fire­fox Addon which sync a Google Drive fol­der and all files it contains to your bookmarks.
Features
auto­ma­ti­cal­ly reco­gnize book­marks to Google Drive book­marks to add sync capabilities
sync a Fire­fox book­mark fol­der with a Google Drive bookmarks
sync dele­ted files and delete out­da­ted bookmarks
keeps all data on your com­pu­ter : no 3rd par­ty storage
How to use
add a link to Google Drive fol­der to your Fire­fox bookmarks
right-click « Sync with Google Drive »
access direct­ly the files you need in your new book­mark tree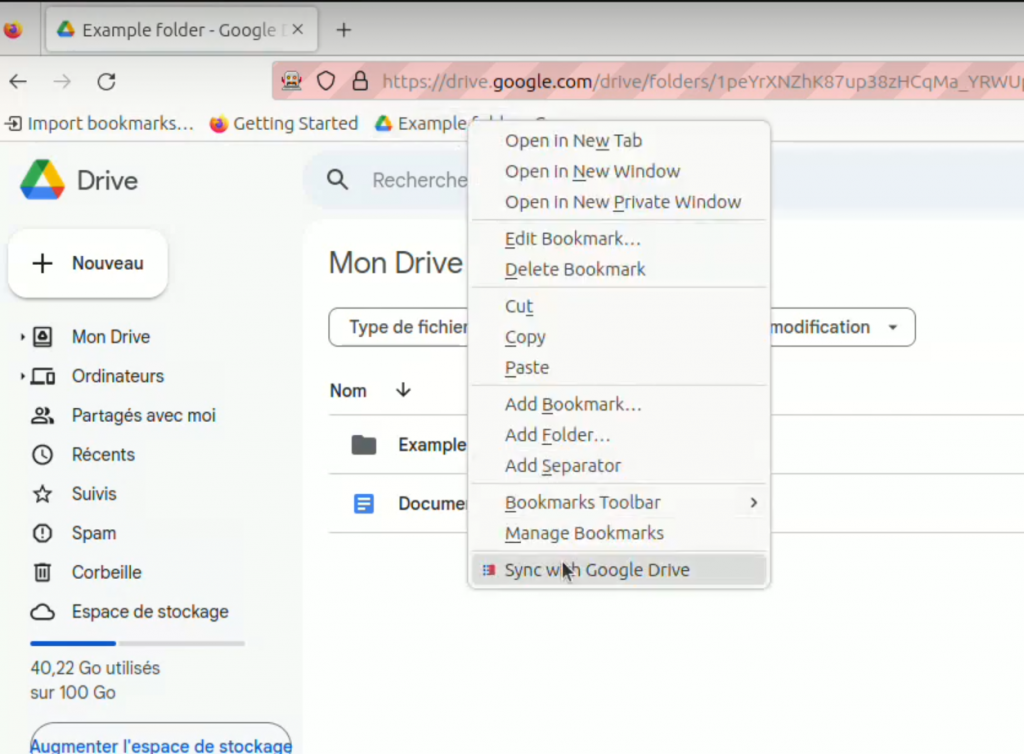 Install
Go to Drive Book­marks page on Fire­fox Addon Direc­to­ry from your Fire­fox Brow­ser. Click on « Add to Firefox ».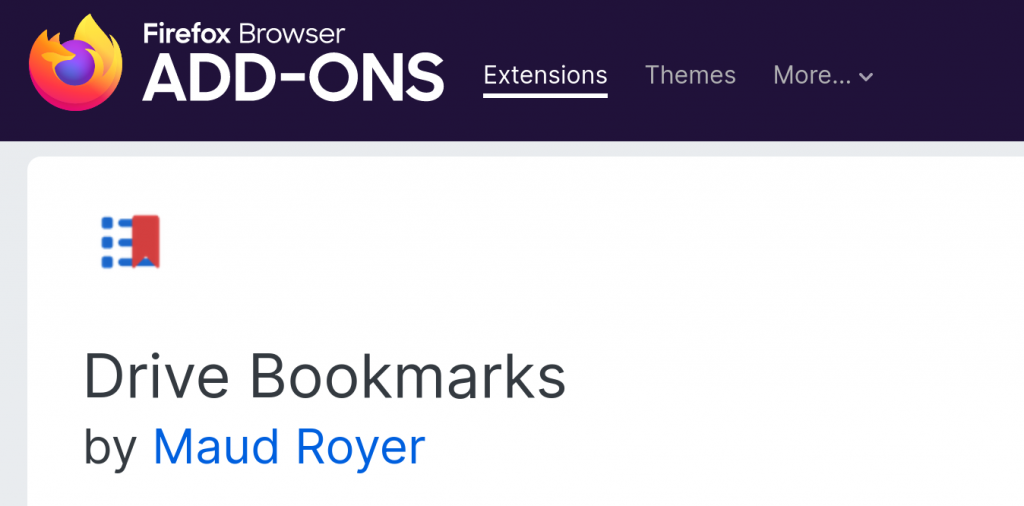 Privacy policy
Drive Book­marks does not share any data out­side from Fire­fox. Read Drive book­marks pri­va­cy poli­cy.